Support my FREE WORKSHOPS OPEN TO ANYONE and help create writing literacy by donating $5, $10, or $15 per month on Patreon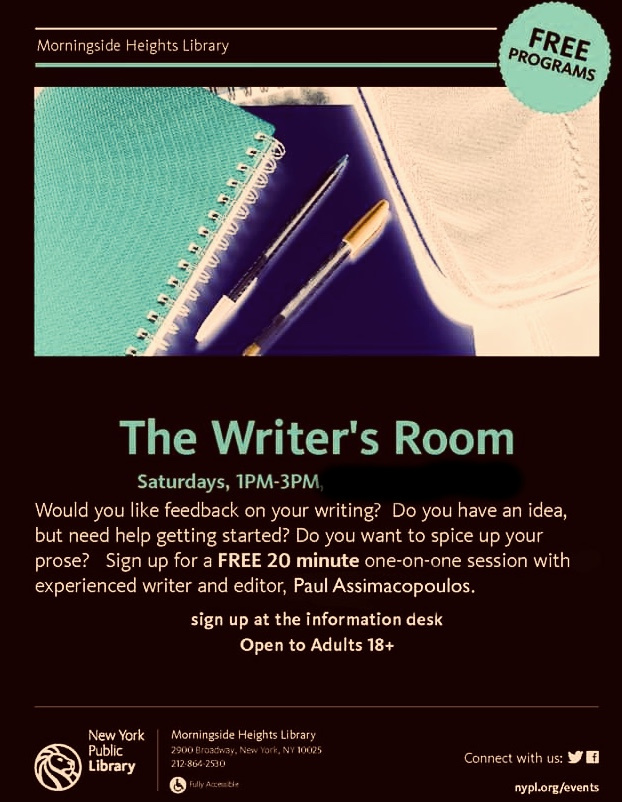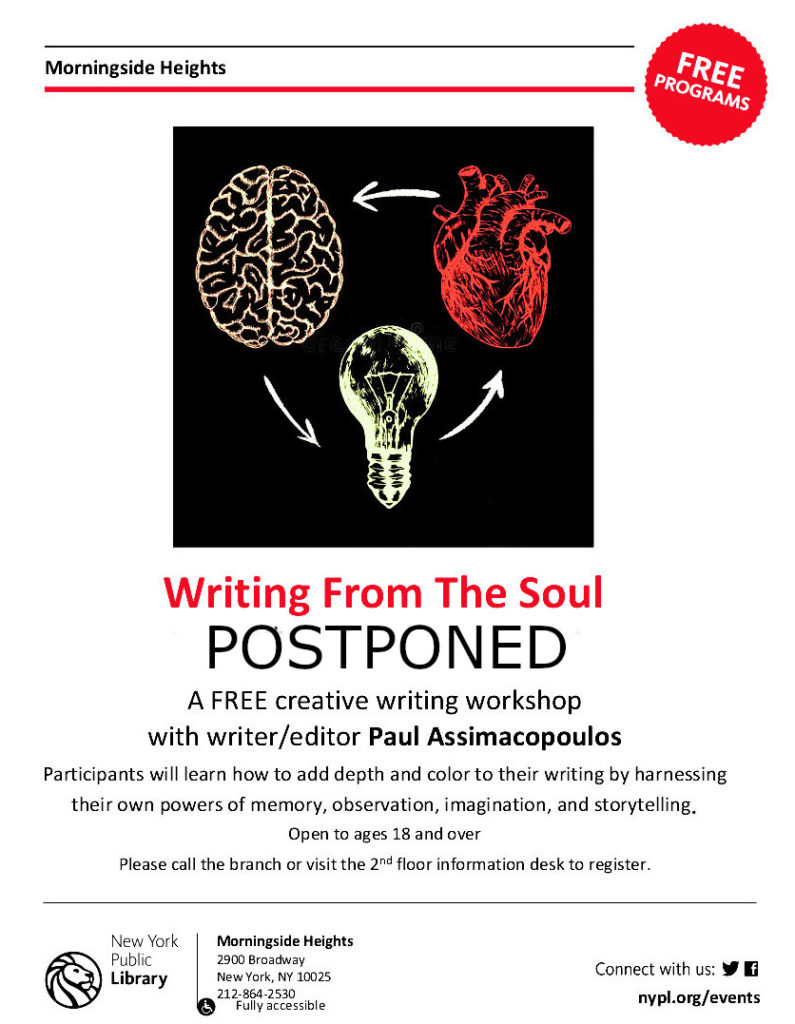 Writing From The Soul—POSTPONED Due to Covid-19. Stay tuned . . .
This was and will be again a free creative writing workshop I was offering in NYC in collaboration with the New York Public Library, made possible by a generous donor. The plan was to hold it as an in-person two-afternoon intensive group seminar. We are currently waiting it out until New York City meets its phased health criteria to see when we can gather together again, or not, in which case we will likely take Writing From the Soul virtual. Please stay tuned!