Hope, Habit, and Vision—a FREE virtual and live book-writing seminar by Paul Assimacopoulos (New York City) in collaboration with Ideas Write Now (Da Nang, Vietnam).
In Hope, Habit, and Vision, a seminar on how to complete a book and "get it out there," the largely self-taught writer, author, and editor Paul Assimacopoulos will share the main lessons he has learned about book writing from his first fast-and-furious years of developing and completing books, an act that requires both planning and spontaneity. Participating writers will learn the basics of how to visualize, set the terms for, and develop the creative habits, depth, hope, and drive to complete their books while allowing for discoveries along the way. Writers will also take away tips for getting their completed books "out there" in front of publishers or agents. Event Info here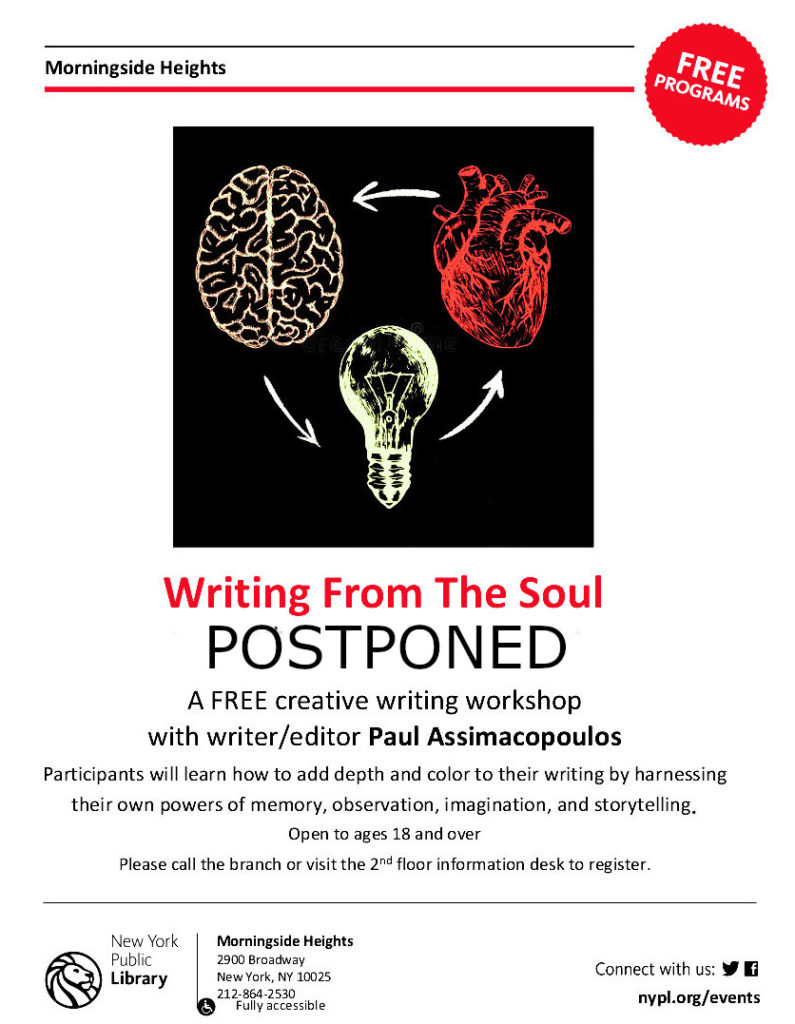 Writing From The Soul—POSTPONED Due to Covid-19. Stay tuned . . .
This was and will be again a free creative writing workshop I was offering in NYC in collaboration with the New York Public Library, made possible by a generous donor. The plan was to hold it as an in-person two-afternoon intensive group seminar. We are currently waiting it out until New York City meets its phased health criteria to see when we can gather together again, or not, in which case we will likely take Writing From the Soul virtual. Please stay tuned!