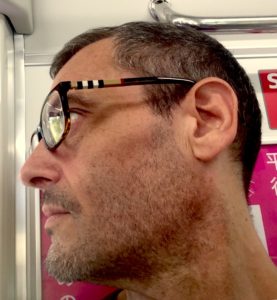 I AM A GRAMMY-NOMINATED, OSCAR-ELIGIBLE WRITER, EDITOR, AUTHOR, AND AVID READER who has written or edited for a variety of clients—academics, novelists, doctors, master chefs, social justice activists, executives, grad students, lawyers, storytellers, job seekers, and artists. Writing in all its forms is my passion, and I really enjoy it, whether fiction, nonfiction or points in between.
My multidisciplinary background and diverse interests originated in mathematics and the sciences, but quickly went wayward into liberal arts, where I pursued a degree in psychology while self-educating in literature, the humanities, sociology, anthropology, film, linguistics, punk rock, world music, global affairs, and the arts. For a while, I diverted into performance, conceptual, and installation art, making films, conducting social experiments, working in politics, and founding an avant-garde theater company. These activities led to a decades-long stint in the live music and event industry, working my way up into primarily recharging under-utilized historically or architecturally significant theatres and spaces into venues that still operate to this day.
I've also explored story analysis, web design, filmmaking, took an interest in painting, became the impresario and business manager to a painter, arranged exhibitions, produced and published books, and traveled a lot—still do. I'm a bit of an internationalist with an interest in diverse cultures and peoples, but can recall the days I worked in steel factories, firework company loading docks, or as a landscaper.
Besides my fascination with language and words, I have passions for music, solo travel, conceptual art, news, distance running, non-invasive body hacking, volcano hiking, politics, cuisine, and painting.
Writing has, in one way or another, accompanied all of it, and I sit here now with life-induced creative reserves and a not-always-easy-to-tame curiosity, attributes which, I hope, add color, spark, and versatility to both my writing and editing work. I've published two books of my own, been acknowledged in others, edited or ghostwritten still others, and also own and operate a fledgling independent press, Strangers Gate Books, named for the entrance to Central Park nearest me.

You can reach me via email at paulandrew@fastmail.fm.